Team Statement – Hyundai Motorsport Official Site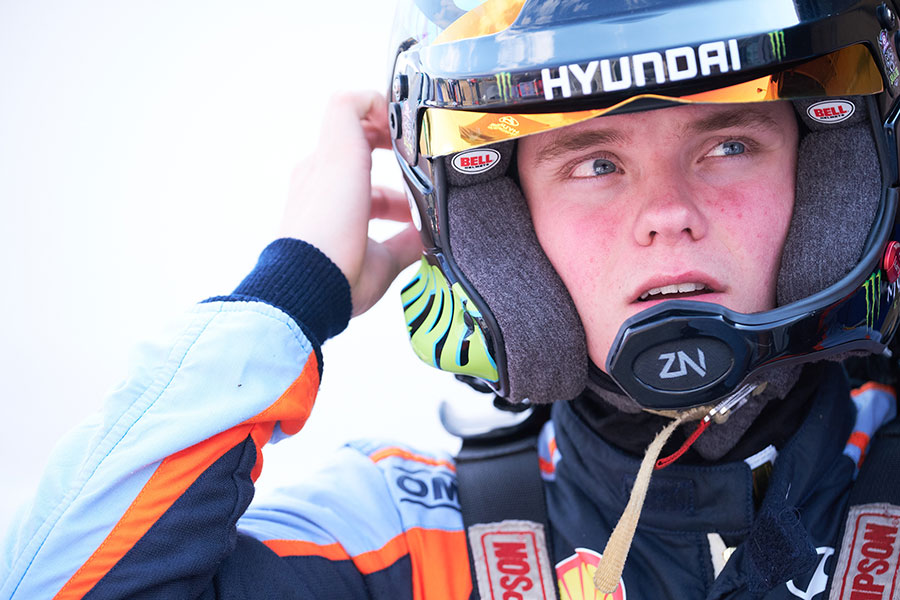 Hyundai Motorsport and Oliver Solberg to part ways
Hyundai Motorsport and Oliver Solberg have announced that the contract between the two parties will not be renewed when it reaches its natural conclusion at the end of 2022.
The decision to part ways was made after a difficult season for the team. Oliver, who contested eight events in the WRC Rally1 category in his first year at the sport's top level, recorded a best result of fourth at Ypres Rally Belgium. Most recently he finished fifth in Rally New Zealand, which was to be his final Rally 1 with the team. The encouraging performances came during a learning season for the young driver, during which he was a positive and hardworking member of the team.
In an effort to provide more consistency in performance, Hyundai Motorsport has announced plans to field a trio of experienced crews for the 2023 season. The team will decide on its full roster in due course and make an announcement accordingly.
Oliver, meanwhile, will remain with the team until the end of the year, joining Rally Japan for pre-event reconnaissance, as well as some activities. The team recognize the vital support role he has played this season, with the young Swede remaining optimistic even in difficult times. He dug deep to get the best out of himself and the car at every event he entered.
Assistant team manager Julien said: "Oliver has been a huge asset to our team this season, proving resilient and eager to learn. However, we have seen the benefits of having an experienced and consistent crew behind the wheel of our car. This will be our focus for our 2023 lineup. Oliver will be staying with us through the end of the year, joining in with pre-event recognition in Japan, as well as other activities. We wish him the best for the future. In the World Rally Championship, you never know when paths may cross again. We end this particular phase of the relationship on good terms and know that Oliver will find the right next step for his career.
Oliver said: "Obviously I'm disappointed with the situation, but I have to respect the team's decision and their new plan to go ahead with three cars and only experienced drivers in their line-up. It's very nice of them to be open with me during this process. I know it was not an easy decision to make because the plan changed. I remain grateful for this first opportunity they gave me in the WRC. We knew this season would be a learning season, which we did a lot of, and it will undoubtedly be valuable experience for me in the next stage of my career. I will remain committed to my duties to the team for the rest of the year and I extend my thanks to everyone at Alzenau and on the rallies for their support. We will end this chapter on good terms, and I always wish them well.