Sapio Sciences Unveils Free Flow Cytometry Tool on Its Website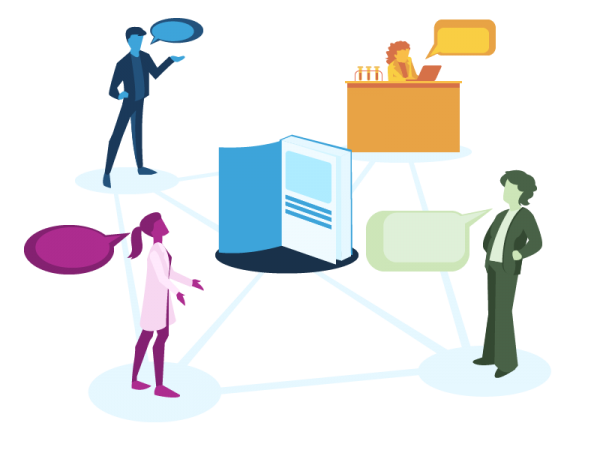 Baltimore, USA – August 5, 2022 —
Today, Sapio Science talked about flow cytometry data analysis and how it is a valuable tool used by many different laboratories to improve their research and development (R&D) efforts. Analysis of flow cytometry data relies on the principle of gating: gates and regions are placed around populations of cells with common characteristics (usually forward scatter, side scatter, and marker expression) in order to study and quantify the populations of interest.
It's always a good idea to know as much about the cells as possible and to include the right controls whenever possible, such as determining an approximate cell size and whether they are likely to change over the course of a experience. This can be particularly useful if a lab is performing intracellular staining, as the fixation and permeabilization process can alter cell size and granularity, resulting in altered forward and side scatter profiles. If the cells have a known marker, it may be useful to include it in an experimental stain, as it will help identify cells of interest.
Sapio customers can widely use the flow in the electronic lab notebook (ELN) of the Sapio computing platform. Customers have expressed the need for tools to help assess flow data because a lot of time and effort is spent on this task, slowing down their discovery efforts.
Sapio's heritage is in machine learning, and it applies its expertise in many areas, including flow cytometry data analysis. For example, Sapio performs automated synchronization of FCS data, reducing one of the most tedious tasks in stream data analysis.
On its website, Sapio Sciences offers users the free possibility to assess the quality of their flow data. Users can simply provide Sapio with up to three fcs files at a time, and the Sapio team will email the resulting HTML files in compressed format. It should be noted that Sapio does not keep the fcs files and only uses them to generate these results.
To learn more about Sapio Sciences or to use its flow cytometry tool, visit the following URL: https://www.sapiosciences.com/
Contact information:
Name: Jim Zito
E-mail: Send an email
Organization: Sapio Sciences LLC
Address: 400 East Pratt Street St 800, Baltimore, MD 21202, USA
Phone: +1-410-800-4620
Website: https://www.sapiosciences.com/
Build ID: 89078841
If you detect any problems, problems or errors in the content of this press release, please contact [email protected] to let us know. We will respond and rectify the situation within the next 8 hours.
COMTEX_411657678/2773/2022-08-05T05:06:15