CSA Q&A: The Benefits of Enterprise Cloud Computing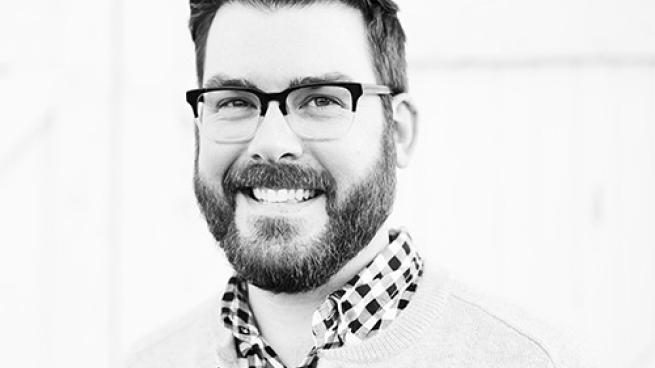 Carl Hildebrandt, vice president of product management at Epicor, recently met chain store age to discuss how retailers can achieve truly seamless operations by enabling the cloud for their business.
Epicor provides retail-specific enterprise software to help drive business growth.
What are the benefits of cloud-based point-of-sale solutions?
You can significantly reduce costs and free up staff time because managing servers, software, and network equipment is no longer necessary. Cloud IT also offers higher levels of security and data integrity because updates are frequent and automatic. Network management is also handled by skilled teams of IT experts and engineers that small businesses cannot afford.
Real-time data logging means you don't have to worry about saving and updating files. Cloud-based services make recovery from power outages or natural disasters faster, more affordable, and simpler.
With cloud computing, retailers of all sizes can quickly expand capacity and add new features. Advanced analytics through artificial intelligence and machine learning can refine decision-making in core operations, including inventory, supply chain, pricing, orders, margin management and sales forecasts.
How can retailers effectively deliver a seamless omnichannel shopping experience?
Here are some ideas for effectively creating a seamless omnichannel experience: Dgenerate more business by offering additional convenient services such as local delivery, curbside pickup or BOPIS; offer flexible payment options and streamline returns across all channels; etccreate in-store experience zones for niche product groups that leverage your supply chain to provide more variety and selection.
What are the benefits of real-time visibility into retail operations?
With data and predictive analytics, you can align with and even outpace market trends. This involves ensuring that your products, prices and inventory are constantly optimized to get the best return on every dollar.
Advanced consumer data and analytics allow each customer to make personalized recommendations on what items to add to their purchase, in-store and online. Recommendations and even promotional price offers can be triggered with purchases that your staff can share with your customers.
You can predict which products are in increasing or decreasing demand. Or determine the ideal price for items, based on global and local price data pulled from your competitors.
While supply and demand trends are constantly shifting one way or the other, there are often repeated and traceable instances where major environmental changes can disrupt your business.
Using historical data, the retail software shows you month-by-month breakdowns of your sales statistics and tells you exactly how to reconfigure inventory and optimize pricing. By leveraging your store's trend analysis, you can be better prepared for the ebbs and flows of changing seasons and circumstances.
You can also understand what you paid wholesalers for certain products at certain times. So you can make more informed decisions on when to buy to get the best prices.
How can retailers maintain flexibility in the face of unexpected issues, such as supply chain disruptions and spikes in inflation?
In today's economy of supply chain disruption and inflation, it's never been more important to know what's moving, what's not moving and what needs to be ordered. Having powerful inventory management that lets you track all your products in real time, know what you've sold and how long it takes to process orders has never been more important.
Independent retailers need to have a clear understanding of where their business is now and where it is headed. The power of business analytics lies in its ability to collect, analyze and act on customer and business data in real time. As a result, retail operations can adapt more quickly to changing economic conditions and customer demands.
How does Epicor help retailers manage their operations?
Epicor's point-of-sale and retail management solutions for retail are backed by decades of retail industry expertise. We work closely with our retailers to create software designed for them, to stay ahead of their changing needs. The comprehensive capabilities of our solutions are also backed by the most comprehensive and recognized customer support in the industry.
Combined with retail-specific technology, it's the power you need to drive service excellence and customer loyalty that sets you apart. Connecting your operations to future-ready technology expands your reach, accelerates your growth, and protects you from disruption, saving you time in your day to run your business more efficiently and make smarter decisions.