Zero Trust Strategy, Cutting-Edge Security Solution for Cloud Computing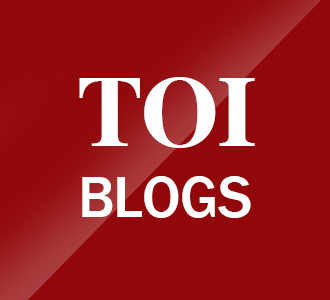 Industry 4.0 defines our reality today. In today's digital age, virtual environments, online consumer experiences and technology-enabled interactions are part of our daily lives. Maintaining the sanctity of corporate and consumer data is therefore critical to ensuring competitive advantage as well as organizational agility in cloud-specific contexts. Over the past few years, Zero Trust Security has become the standard protocol that most companies follow – and since remote working became the new normal in 2020, it has slowly grown in popularity. As cyberattacks become increasingly sophisticated and vicious, following the path of Zero Trust Architecture is not just a matter of choice, but more of a necessity.
What is Zero Trust Architecture?
A proactive approach to eradicating malware, security threats and phishing attempts, Zero Trust is an integrated security approach spanning all digital layers of an organization that explicitly verifies every transaction in real time. With the rise of cloud-native hybrid work environments and remote work systems, this model has successfully outpaced traditional cybersecurity initiatives. Because cloud networks are publicly hosted and workloads can cross the boundaries of corporate networks, accelerating this adoption is essential to ensure secure data deployment. It is a framework, not a single product or service.
Create a Zero Trust Strategy for Cloud Native Environments
In very simple terms, the Zero Trust architecture can be thought of as a centralized smart switchboard in the cloud, where inspection is performed at every step of the process. Its main purpose is to connect users and networks seamlessly to prevent the risk of lateral data movement. In some cases with extremely confidential information, developers may also be asked to create zero attack surfaces with invisible applications.

As the cloud and IoT become the backbone of enterprise digital transformation today, IT security teams face a unique dilemma: how can we always ensure that legitimate user entities without hampering the end consumer experience? The answer is to no longer rely on static authentication decisions, but instead on contextual, adaptive, and hardened access security methods that continuously validate the identity of the entity requesting access to enterprise data. business.
Decisions related to cybersecurity are no longer only operational, they have a direct impact on the company's results and turnover. The Zero Trust Architecture market is expected to increase cybersecurity efficiency and reach USD 59.43 billion by 2028, registering a CAGR of 15.2% from 2021 to 2028. This is a huge growth opportunity! Some guiding principles define the concept of an ironclad security strategy, namely:
Least Privilege Access: Organization-specific risk aversion policies are in place to limit access to internal users only. Hierarchies can also be set up for partitioned access. Only the right users have access to the right data.
Breach Assumptions: Enterprise networks and databases are continuously monitored using automated threat detection algorithms to minimize attack radius. End-to-end encryption also ensures that responses are generated in real time.
Explicit verification: things like user identity, device status and health, restore options, location, etc. are verified through multi-factor authentication. Proxy architecture can be used to quarantine files and prevent data loss.
Complete zero-trust integration therefore requires consistent visibility, enforcement, and control that can be delivered directly on the device or through the cloud. This not only provides secure, software-driven user access regardless of where users are located, but also supports the devices used or where your workloads and data are hosted (i.e. i.e. data centers, public clouds or SaaS applications).
Trends to Watch
As the year draws to a close, a few cybersecurity trends will serve as the foundation for zero trust cybersecurity:
Enterprise-wide proliferation: Extensive detection built-in and across all digital pillars will drive enterprise-wide adoption. Unifying policies and converging access between network, controls and user identities has become essential, especially in the growing era of collaborative, virtual and hybrid workspaces.
DevSecOps and secure software: Routine internal and external testing is essential to mitigate the risk of data loss. This is where DevSecOps processes will come into play for native apps and APIs. A DevOps approach to security will not only reduce developer time and effort, but will also pay off in the long run.
Skills upgrade: Almost every other organization today needs Zero Trust security, regardless of the size and scale of their IT departments. Addressing skill shortages, the need to hone specific portfolios, and the state of pre-existing security systems will go a long way in supporting a secure architecture.
Zero trust is a dynamic security model that will continue to evolve rapidly. The sooner IT teams get on this bandwagon, the better they will be able to support their long-term business security needs!
END OF ARTICLE