Top 10 Benefits of Adding a Chatbot to Your Website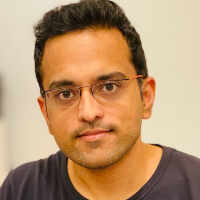 Today, an ever-increasing number of businesses are integrating chatbots into their websites to deliver an unparalleled customer service experience. You might be wondering, what is a web chatbot? The simple answer is that it's a tool built into your website to interact with visitors automatically using a text interface.
Due to their robust capability, chatbots are gaining popularity globally as a premier communication tool. The benefits of embedding an NLP-powered chatbot on a website are not limited to their accessibility. Natural Language Processing (NLP) is based on the concept of deep learning that allows bots to decode the meaning of input. In fact, the benefits of chatbots for a business are innumerable.
1. Quick and multilingual response
A chatbot is designed to process responses in a fraction of a second and handle thousands of customer queries simultaneously. Another key benefit of using a chatbot is that it can be customized as a multilingual chatbot to answer customer questions in their local language.
This allows your business to take advantage of new business areas while providing your audience with a convenient user experience.
2. Personalization
Chatbots can access a user's interaction history with your business and respond to user queries accordingly. Conversational chatbots can be integrated with your CRM, ticketing, payments and other software to extract relevant data and create a personalized message. Chatbots can offer logical, benefit-driven assistance that can significantly help businesses.
3. Increase in sales
Business pioneers claimed that on average, the incorporation of chatbots has expanded business transactions by 67%. Chatbots can inform users about new services and products on your website. Late responses (which most customers don't like) from businesses lead to lost sales.
Chatbots can help customers every minute of every day and offer quick responses. Therefore, sales increase. A chatbot can provide all the necessary data to the customer to push them to make purchasing decisions.
4. Cost reduction
Implementing chatbots will initially cost a specific amount. However, this expense is far less than the usual customer support model which involves employee training, employee compensation, infrastructure costs, and various essential aids. Website chatbots are a much better option for customer support. In addition, its maintenance costs are low.
One study suggests that to support an estimated 256 billion customers, businesses routinely spend nearly $1.3 trillion, while chatbots can help businesses set aside up to 30% of that expense.
5. Increase interactions
Chatbots can increase customer interactions interactively. They can make boring processes fun. For example, customers can find the right information by clicking buttons instead of typing all the text. In another example, you can collect user feedback by asking yes/no or selecting an optional question. This is why chatbots have higher response rates.
6. Collect useful data
The built-in AI, chatbot analysis and machine learning mechanism allow the chatbot to read between the lines and extract useful information from the user.
This breakthrough helps you gain valuable insights into the behavior of your customers and the type of services they expect from your business. You can further improve your customer experience based on this data.
7. Automation of repetitive tasks
Repetitive work in any business is tedious and increases the risk of human error. Chatbots can come to the rescue. One of the primary uses for chatbots is to perform repetitive business tasks such as answering frequently asked questions, hosting meetings, and providing smart search functions.
8. Enable relevant "push notifications"
Sending notifications to your customers about your product updates is an essential part of running a successful online business. Conversational AI platforms that support chatbots can create personalized messages using data from your customers' interactions with your website. This way, you won't annoy your buyers by flooding their notifications with irrelevant updates and only effectively sharing relevant information about your business.
9. Reach a wider audience
Most of your potential customers are on social media platforms like Telegram, WhatsApp, Instagram, and Facebook Messenger, which allow chatbots. Integrating chatbots into your business pages of these platforms will allow you to connect with a large pool of customers on various networking platforms. Buyers can ask questions about your business that could turn into sales.
10. Lead Generation
With chatbots integrated into your website, you can efficiently collect their contact details without users having to fill out forms. It can sync this information with your CRM and share the details with your sales team who can act quickly.
Customer experience increases as users do not have to fill out long forms and get relevant data easily. Plus, he's available 24/7 to answer their questions and even suggest your company's products or services from time to time. Chatbots therefore significantly help in generating leads for your business.
AI Chatbot for website can be a great backup for your company's customer service team.
One can use chatbots for repetitive tasks thanks to their incredible speed and easy-to-use structure. The most important thing you need to focus on is how to customize your chatbot's communication services to improve your business reputation and engage your customers.
END OF ARTICLE