ROIDMI Philippines launches website to help consumers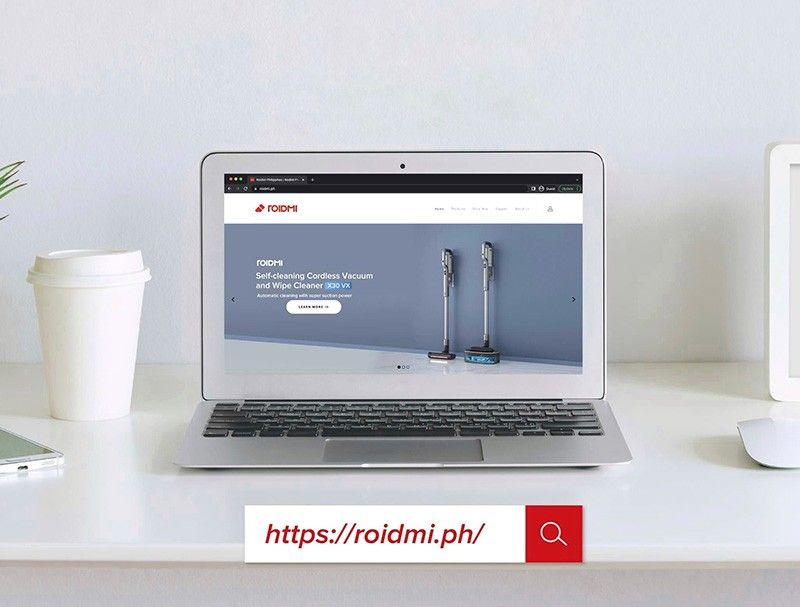 MANILA, Philippines – Even though things are slowly getting back to normal, it's still important for us to have fresh, clean air at home. Unless your home is sealed tightly, dust and other debris will enter which could lead to respiratory problems for you or your family members. Regular vacuuming is one of the things you can do to improve the air quality at home.
ROIDMI, China's cordless vacuum cleaner industry leader, is now in the Philippines and offers quality high-tech consumer products like vacuum cleaners to help keep your home clean and allergen-free.
With over 400 technical patents and design awards, including those from iF, Red Dot and Good Design, ROIDMI brings this expertise to Filipino homes.
To help Filipino consumers learn more about its cordless vacuum cleaners, ROIDMI Philippines has launched its website https://roidmi.ph/.
The website has several user-friendly and resource-focused features, including information on each of the cordless vacuum cleaners available in the Philippines, pricing, company history, and what consumers can expect when performing a purchase.
Here are some other useful sites:
ROIDMI cordless vacuum cleaners
Here are some quality high-tech consumer products that you can find on the ROIDMI Philippines website.
ROIDMI X30 VX Cordless Vacuum Cleaner (P32,999): Features a dual high-speed rotary cleaning system for synchronized vacuuming, cleaning and sterilization. This cordless vacuum is perfect for homes with many pets with its two main floor brushes, a wiping cleaning head and a soft roller cleaning head.

It offers the utmost convenience with two modes for easier cleaning, 200 RPM high speed wiping, 150W power so deep down dirt can be easily removed, three modes to control dust seepage water, an autonomy of 80 minutes and a magnetic charge.

The ROIDMI X30 Pro Cordless Vacuum Cleaner (P27 999): TThe next generation of cordless vacuums with the almighty NEX-V brush and pet brush that vacuum, clean and sterilize in sync. It has the ZiWEi sterilization system, which sterilizes the entire machine, and a suction power of 150 W.
ROIDMI X20 Cordless Vacuum Cleaner (Php19,999): Features a mop and vacuum combo, 145 AW suction power, magnetic wet mop attachment and Intelligent Slow Drop technology.

The ROIDMI S2 Cordless Vacuum Cleaner (Php16,999): Boasts ROIDMI's ergonomic 270° big handle design, 135 AW suction power, HL soft velvet roller and automatic light sensor.
The ROIDMI Z1 AIR Cordless Vacuum Cleaner (Php10,999): Has the 10 tornado cyclone separation system, 110W suction power, 100,000rpm digital brushless motor and 0.65L large volume dust cup
All ROIDMI products come with a five-year warranty on the motor and a two-year warranty on the vacuum cleaner (battery included).
For more information, visit https://roidmi.ph. For updates, visit https://www.facebook.com/roidmiphilippines Where https://www.instagram.com/roidmiph.official/?hl=en. ROIDMI cordless vacuum cleaners are available on Shop and Lazada.