Redline kicks off 2022 with a refreshed website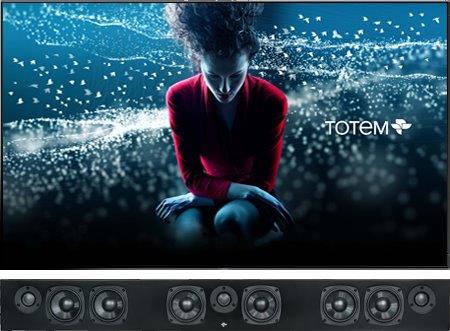 A new website offers more information, easier navigation and a better overview of the products and support services offered by Redline. Marketing Manager Warren Woodhouse explains the whole story.
Behind the scenes we have been working on ways to offer more to our dealers in addition to the fantastic brands we deliver to the UK AV and installation market. Communication is of course key, so one of our initiatives has been to redesign and refresh our website. A feature of our clients' working lives is that time tends to be of the essence and therefore visitors to our website don't have a lot of time to search for the things they need, so we wanted to declutter a bit and simply making the site easier to navigate to areas that are relevant to each visitor, each time they visit.
We also wanted the site to be a better experience for those who are unfamiliar with the company and the brands we supply. Finding out who we are, what we do and how we do it is now much easier, faster and a better way to get involved with Redline. We've also created an updated logo to keep things fresh and show our ambition to continue to evolve to meet the needs and ambitions of our installation partners.
A better trip
Arriving on the homepage, visitors will notice a cleaner and more attractive look with the top of the page providing tabs to access information about the brands we offer, our new white glove service (more on this very soon), full company contacts and tabs to give immediate access to our helpful download area which provides a wealth of information for installation procedures as well as data sheets. Also at the top of the page is the exclusive dealer area where our customers can access commercial price lists, firmware updates, Control4 and Crestron drivers for the Backpack amplifier as well as special videos focusing on Amina and Artison installation procedures. This area also provides access to any system specials currently available.
The homepage also offers a brief history of the company and what makes our approach compelling not only in terms of carefully selected product range, but also comprehensive technical sales and support services as well as assistance with installation. Right off the bat, visitors can understand the Redline proposition.
Of course, we're always keen to showcase new products as they arrive, so in addition to our regular press releases, a little further down the homepage, there's now a New Products section showcasing some of the latest versions of the Redline stable. This section will feature lines that have just been released or will be released soon. Currently the Totem Acoustic Kin Force and Kin Solo are being introduced in the first quarter of this year, take a look at more awesome releases from this fantastic brand.
Scroll a little further on the home screen (or choose the brands tab at the very top) and visitors are taken to in-depth dive sections for all of our brands. Here you can find out more about each brand, their approach, their design philosophy, the type of projects they are suitable for and of course find out more about the current range.
Towards the bottom of the homepage, visitors can also gain full access to information about our new White Glove service.
We are very excited about this new initiative which formalizes and focuses on our support for the Amina brand of hidden audio speakers. The specifications of hidden speaker audio products have increased in recent years, largely due to significant advancements in the quality of the audio delivered, which can now be coupled with the brand's ability to be installed almost anywhere. where in any type of room and cope with a wide range of decors. Managing the growth of installation businesses can be challenging, which is why we are keen to offer all the experience our team has accumulated over the years specifying and installing Amina. Much more on this in the very near future. In the meantime, read this section and you will have a good idea of ​​what is going to be offered.
The penultimate stop on the homepage is our Meet the Team section. We are a small group, but very dedicated and experienced, we each have clearly defined roles and a strong commitment to not only offer a great selection of products, but also to provide the kind of friendly in-person support that the systems based on the today's e-commerce simply cannot deliver.
Last stop on the homepage are our social media account tabs, we are very active on LinkedIn and Twitter so check out our feeds, follow us and stay fully in touch with everything we do as it happens as you go.