Impact Talk on Sleek Design for the Future of Computing, Communication, and Education
The Provost's Office invites you to a special in-person gathering for our Impact Talks speaker series. This exciting session offers a creative, unique and revolutionary look at the fields of design, communication, technology and education and will highlight how these fields intersect and provide exciting opportunities for exploration.
This segment of Impact Talks features three prominent scholars Luca Iandoli, Mark Juszczak and Edrex Fontanilla, who are experts in the fields of technology, design, media, learning and the fusion of these fields and others. They will offer their collective insights and sharp perspective on the interrelationship and impact of interdisciplinary thinking on how these fields are converging in very new and exciting ways.
Attendees will be treated to a presentation by Luca Iandoli highlighting key concepts from his book, Elegant design, which focuses on visual information and visual data. Mark Juszczak and Edrex Fontanilla will offer a deeper discussion on the future of education, communication and design. There will be time for a book signing, followed by small group discussions on technology, education and communications.
The event will take place on Wednesday, April 27 from 11 a.m. to 2 p.m. at Bethany Hall.
11 a.m. – 12 p.m.: Presentation of the book and round table
12 p.m.: Lunch/reception and book signing and small group formation
12:30 p.m. – 1:30 p.m.: Guests participate in thematic small group discussions on the future of computing, communication and design with speakers and colleagues from TLTC.
Click here to register "
About Luca Iandoli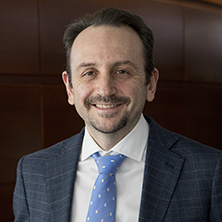 Luca Iandoli is Associate Dean for Global Programs and Research and Professor in the Department of Computer Science at St. John's University. Luca was a Fulbright Visiting Scholar at the MIT Center for Collective Intelligence and was a Visiting Research Professor at the Stevens Institute of Technology, USA. He has published over 150 articles and books on collective intelligence, discursive and participatory design, and organizational learning.
Learn more about his co-authored book: Elegant design investigates how "we are constantly immersed in a stream of visual data that reshapes our social and inner world. Companies and individuals compete for rare public attention by inventing distinctive visual formats to stand out from the crowd. designers, inventors, and product managers are creating fast-to-process, meaningful, unique, and memorable designs in an age characterized by constant information overload?
The answer is to think aesthetically. Findings from research at the intersection of cognitive science and artistic studies demonstrate that our minds can effectively process visual complexity using aesthetic pleasure and judgment as a guide. By analyzing the work of great artists and designers from the perspective of how our mind appreciates beauty, Elegant Design identifies actionable aesthetic strategies that will help you design useful, beautiful and meaningful products and user experiences."
About Mark Juszczak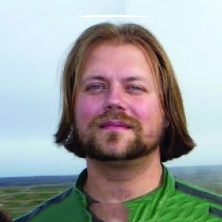 Professor Juszczak is Assistant Professor of International Communication at St. John's University in New York. His main area of ​​research interest has been the interdisciplinary study of media and innovation. He is also an expert advisor on human rights and technology for the Vatican Mission to the United Nations. His general research topics include: R&D management, inventions and problem solving, information retrieval, problem analysis, knowledge creation processes, fuzzy measures in innovation management and media sociology and applied epistemology. Professor Juszczak holds a doctorate from Columbia University in education, with a cross-specialization in organizational innovation and cognition. He has extensive cross-platform experience in fuzzy metrics development, KM training, TRIZ, LMS and CMS platforms, fuzzy medical data analytics, Plone, C5, CMM, CMMI derivatives. He is a member of the GLG and the Guild of Mentors. He is a published author, has been quoted in the NY Times, Forbes, and has worked with Fortune 100 directors and managers in consulting. He is also a frequent guest speaker at universities: MIT Portugal Annual Entrepreneurship Conference, Kuwait Institute of Scientific Research, National Defense Academy–Poland, Gulf University of Science & Technology in Kuwait, Academy of Special Pedagogy, etc…Dr. Juszczak has worked with clients around the world including: USA, UK, France, Germany, Switzerland, China, Poland, Portugal, Russia, Ukraine, Spain, Bulgaria, Kuwait, Saudi Arabia, Qatar, United Arab Emirates, India and the South. Korea.
About Edrex Fontanilla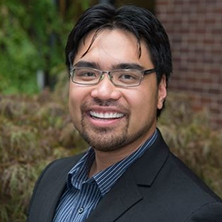 Fontanilla is an experimental filmmaker and new media artist whose creative practice fuses sculptural and computational methods to explore perception, materiality and temporality. He studies how the study of human psychology and cognition can inform approaches in experimental media. With a focus on socially responsible expression, Fontanilla engages in a reflective pedagogical practice that empowers young minds to develop their voice.
Fontanilla joined the Division of Mass Communication at St. John's University in 2018 to lead the creation of a new academic program, "Game Development and Emerging Media," with the support of a $110,000 research grant. $.
The Impact Talks lecture series
The Impact Talks conference series focuses on understanding the human impact of specific trends, disciplines or industries within communities and societies. "The focus is on humans, humanity or, in the Latin word 'humanitas,' human nature and kindness," said Vice President and Executive Vice President Katia Passerini. "This series is consistent with the University's emphasis on the humanities and liberal arts – educating the heart, mind and spirit, in all professions – and it is the essence of our tradition Catholic and values-based."
Mauro Porcini, Senior Vice President and Chief Design Officer at PepsiCo, was the first speaker in June 2021. In December 2021, the series featured a screening of the Emmy Award-winning documentary It will be chaosfollowed by a panel discussion with directors Filippo Piscopo and Lorena Luciano, and Associate Dean and Professor Jeff Togman, College of Arts and Sciences.